We're a Chicago-based web design and development team. We build compelling, marketing-driven, custom websites for small businesses and nonprofits.  Nothing makes us happier than the feedback we get from happy clients. Especially when they tell us their business has grown from their new site.
We start from a premise that a website should be an engaging visual representation of your brand. Visitors should not have to guess who you are, what you do or how you can help them.
We understand SEO (search engine optimization) and how people use the Internet and search for your product or service.
Our websites are designed and written to be quickly found by Google, Bing and other search engines.
We're honest.
If we feel that something you'd like is not workable – like a page that's too busy or cluttered or difficult to read — we'll say so. You're hiring us for our expertise, so we won't agree with anything we think will impede your site's success.
We work as a team… with you.
When we work together, you're in the loop from beginning to end. No surprises. You see the site develop as we build it.
We don't disappear once your site is completed. We're around to answer questions.
Our team members have solid marketing backgrounds.
It's what sets us apart from other web design and development firms. It also enables us to focus on and interpret your vision.
About Us
We're a team that's worked together for eight years, working informally on projects prior to starting What A Great Website!  We bring different areas of expertise to each project we handle.  Iris is a talented graphic designer with a firm grasp of branding and marketing.  Rickey is a gifted writer, marketing strategist and SEO expert. Our developers are skilled coders who can build just about anything we ask for.
We share a deep love of our city (especially in the summer!) and a common work ethic — be honest, be fair, make clients happy. We also really love working together.
Our mantra: build compelling, marketing-driven, custom websites — on time and within budget — to meet each client's specific need, whether that's getting phones to ring or simply increasing visibility.
A little about each of us…
Iris Marreck
designer and creative director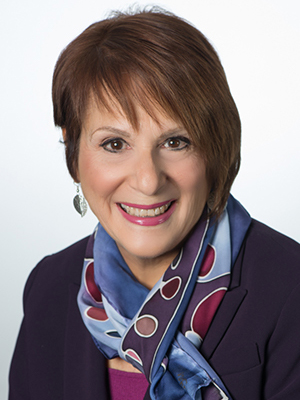 With over thirty years of design and marketing experience, Iris' expertise is in all elements of print design and digital marketing. She's skilled at creating branding and design that reflects each client's vision and enhances their image.
She has a keen understanding of each client's target market and the ability to create a compelling visual translation. Iris has worked with a wide variety of businesses and non-profits to greatly improve their Internet presence and the usability of their websites.
A vocal advocate for small business, she sits on the Advocacy Committee of  Small Business Advocacy Council (SBAC) and the board SBAC Women In Business and is actively involved in the organization's communication program. She is also an active committee member of EPWNG.
Rickey Gold
marketing strategist, content development and SEO expert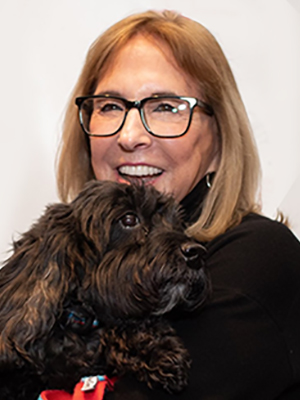 Rickey is a marketing communications strategist and content development pro with twenty-eight years of experience. For the past six years, she's added SEO into her bucket of services.
Her specialty is clear and compelling copy. Each word is there for a reason – to entice, excite, enhance or explain to prospective clients how your company or organization can help them. She's adept at positioning and messaging designed to engage your target market and drive sales of your product or service.
Rickey is an active  member of the Small Business Advocacy Committee (SBAC) and sits on the SBAC Women In Business. Committee. She was previously on the board of the Lincoln Park Chamber for six years and was their Small Business of the Year in 2007.
 technology experts and website developers
Steve Stern, our former web development partner, recently retired. We now work with a team of Steve-approved web developers who specialize in the WordPress platform. They are all skilled problem solvers adept at coding and  UX (user experience). They build websites that operate smoothly and efficiently.