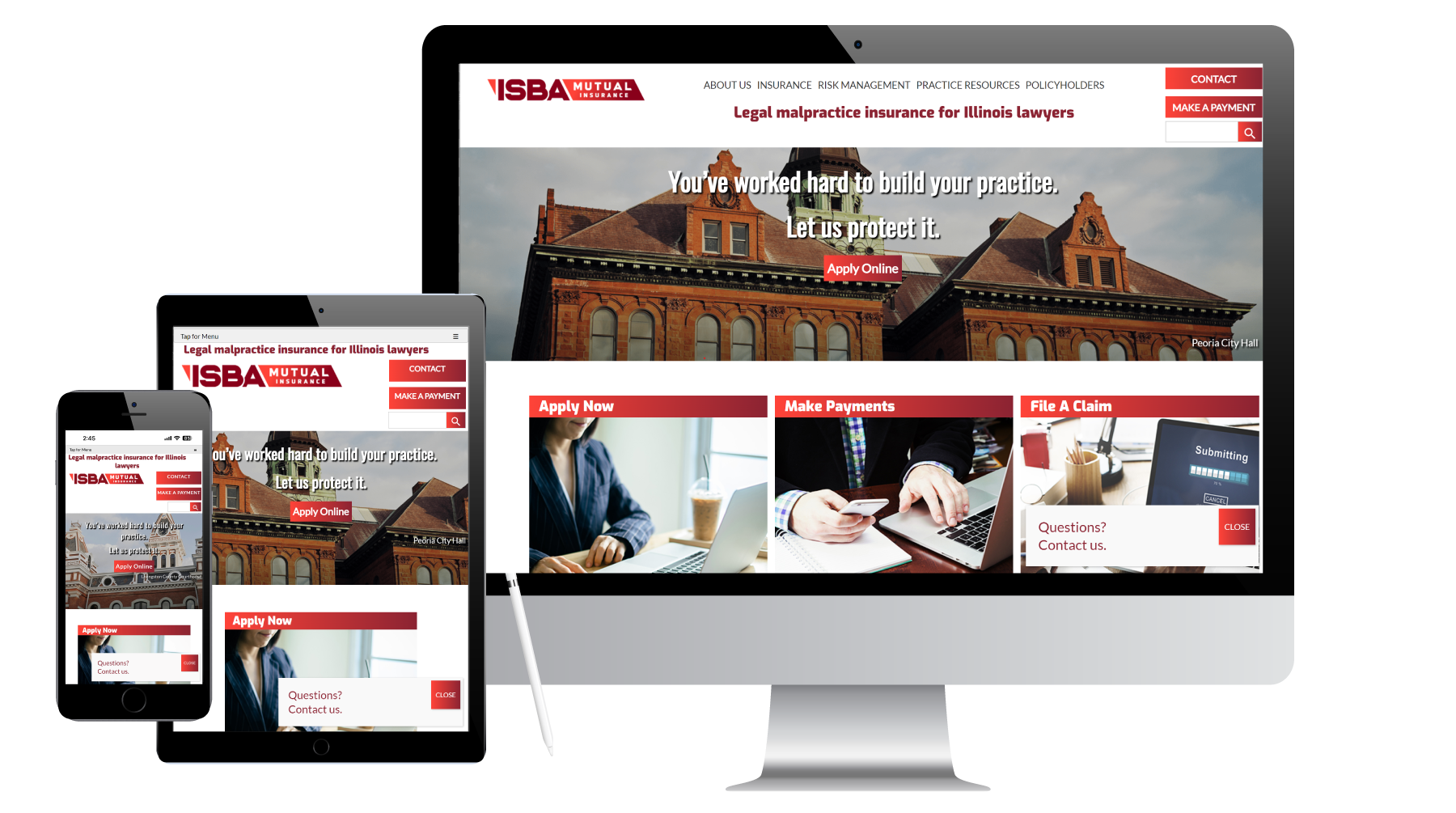 ISBA Mutual Insurance provides professional liability insurance to Illinois attorneys and small law firms. When their website was being redone internally but hit some snags, they decided to outsource the project.
We were tasked with developing the new site which, while retaining the look and branding of the old site, added advanced functionality like making it easy for prospects to sign up for insurance or current members to submit claims or manage an existing account.
We also added a wide array of educational videos, guides and books which were clearly categorized so visitors could easily find information on a particular subject or about upcoming events. The client had extensive content which we edited for clarity and SEO opportunities.