Some people are naturally efficient when it comes to time management. Engineers come to mind. They think logically and linearly.
Our team is heavy on creatives, and creativity and efficiency do not necessarily play well together.
Our thinking processes tend to lean towards wandering. So, if we're having a company meeting, a finite agenda keeps us on track. Pretty much.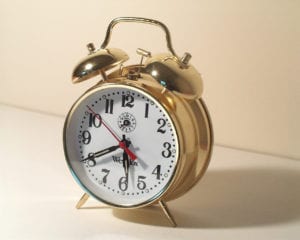 We HAVE found some tools that help us work more efficiently. Some of you might find them valuable, so we thought we'd share them.
Facilitating Communications
Our hands-down favorite tool is a tool called Slack. After dealing poorly with unwieldly email threads, we (ok, Steve) discovered this super well-designed communications tool, and we all love it.
Slack lets you organize internal conversations into channels – by project, client or topic. You can create private channels (we use these for proprietary client work) or have open channels if you want to add someone to a particular project – handy if you subcontract people to work on specific jobs but don't want to give them access to all your channels.
You can search, comment, direct message one another and easily add files, documents, videos and images by a quick drag & drop. It also allows you to share documents from Dropbox and Google Docs, and make voice or video calls from within Slack.
One of the best features allows you to get an alert as soon as someone comments or adds an update in one of your channels. We find this super useful when we're brainstorming, working on proposals, designing and building new websites, preparing seminars, or need a quick answer from one another. It allows us to work remotely in real time. And no more checking inboxes multiple times throughout the day.
Other than the occasional wandering off topic (hey, we said we're creatives), Slack keeps us focused while saving at least an hour a day that was formerly spent on email.
Reference Repository
Creatives tend to find lots of material to help them be more creative. Interesting design ideas. Unusual color palettes. "How to" articles. Research for upcoming blog posts. Keeping all that information organized can be challenging. Eventually all the bookmarks you save end up being deleted rather than referenced.
Enter iCyte. iCyte is a web research management tool that lets you save web pages and pdfs with all elements, including links, intact. You can also highlight content of particular interest allowing you to quickly find important elements.
Save cytes under topics you create — we like to set up projects by client or type of reference material. You can also add tags for easy searching and any notes you might want to keep. When you're ready to retrieve pages you've cyted, simply go to the iCyte dashboard to easily find what you're looking for. You can also share cytes with colleagues, clients or friends.
Streamlining Social Media
Organizing material you want to share on social media can be very time-consuming. Especially if you use multiple social media channels.
We currently limit our WAGW social media to Twitter and Facebook, a schedule that's pretty easy to manage. But one of us uses multiple social media tools, adding LinkedIn, Instagram and Pinterest to the mix. She recommends Buffer for managing and scheduling tweets and posts and tracking analytics. It's easy to use and reliable.
If you've been struggling with time management issues, we hope these tips can help. And if you've found any tools that you love, please let us know and maybe we'll share them in an upcoming post.
Leave a comment