The goal of marketing is pretty simple. Attract, inform, engage.
You want to attract new customers. Then let them know how your products or services can help them. With clear, concise content and compelling graphics. Easy, right?
It should be. But too often, people make it far too complicated. Especially on websites. We've all seen sites that made us wonder why a company would ever attach their name to them.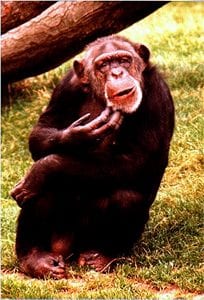 Some of the most offensive generally include one or more of the following:
Flowery copy
Way too much overblown copy. Overwriting doesn't attract. It bores. And boring content doesn't get read. Instead, keep your copy clear and as concise as possible. If you can't do that, at least break long copy up into digestible chunks. Or use subheads to make it scannable.
Convoluted navigation
Confusing navigation leads to a crummy user experience (crummyUX). It's frustrating to have to guess where to click to find what you need. So visitors to your site end up leaving. And going to a smarter company's website.
Why not make it easy for people to find what they're looking for? Figure out the simplest way for people to move around your site. The fewer clicks to find something, the better. Make finding information easy.
Poor use of graphics
Compelling images can grab our attention. Bold, bright colors. Unusual designs. Wildly clever visuals. But when graphics make copy illegible, your clever marketing messages go unread.
Mixed messages
Your business might be the best in the industry. But odds are there are only one or two things that make it really special. Focus on those one or two things as key points of differentiation. Streamline your messaging so it has more of an impact.
Hidden contact info
Make sure your business phone number and email are in an easy-to-find place on your site. If you've ever tried to call a restaurant from your cell phone and not been able to find the phone number, you know what I'm talking about.
Five easy fixes. Well worth taking the time to do if you want your website to bring you new business.
Leave a comment