A website is a marketing tool.
Probably one of the priciest in your communications arsenal aside from digital advertising. But digital advertising…..and any other marketing you do….is directed at sending potential new business to your website where, hopefully, you'll either intrigue the visitor to learn more or make a sale.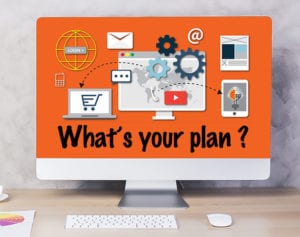 What's your goal for your new website?
This is one of the first questions we ask when working with a new client. Another is: how do you envision this site will build your business? And more importantly, have your figured out how your business will solve a problem for potential customers?
Before we write a single line of code, we need to answer these questions. As specifically as possible.
If you haven't established clear goals for your website and identified your target market's pain point, good luck creating content that converts.
You need a better mousetrap.
Let's suppose you're a startup. You've designed a new and better product than what's currently on the market. How are you going to convince potential customers that your product really IS better? What are you going to say?
A few things to consider first:
Is your marketing plan complete?
Do you know who your competition is, what their price points are and where they sell?
Do you know their USP (unique selling proposition) – what makes them different and better than the rest of the players?
Have you defined your USP? Why should buyers consider your product? How will it solve a problem for your (potential) customer?
Do you have a budget?
Have you allocated that budget across all your marketing tools? The ones that will help drive business to your website?
You can see where we're heading. These are important questions that your web development team should ask at your first planning meeting. If they don't, you may not be happy with the end result.
Developing a website doesn't happen in a vacuum. A marketing-driven website…the kind you want….is informed by a marketing strategy.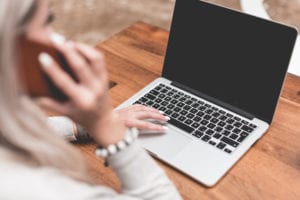 A successful website does far more than look good.
Just looking good won't cut it. A successful website has to hit all the bullets on your to-do list. And on ours.
A few of those "musts". Your website has to:
be a spot-on representation of your brand
be visually appealing
speak in your brand voice
engage the visitor
immediately address your visitor's problem, need or pain point
be very easy for visitors to find what they're looking for (UX or user-friendly)
speak in authentic and conversational language.
Is your company website marketing-driven and engaging visitors…or driving visitors away?
If you're not sure, here's a really good article we found on Harvard Business Review by Mark Bonchek and Vivek Bapat on why you should focus on potential buyers.
It's well worth your time to read.  Then, if you need help, call us. We're happy to talk about how we can help you.
Leave a comment