What do people think when they hear your company name? Ideally it's something positive that reflects your brand vision.
If you're not sure, it might be a good time to do a brand audit. If you've never done one, let's start from square one.
What is a brand?
Your brand is your company's identity. It's the impression your company makes in the marketplace and in the minds of current and potential customers. Visually, it's the look and feel of your logo, font, graphics and color palette. Emotionally, it's your voice – the tone of your communications. Overall, it's your messaging.
Does your tagline set you apart? How do you want your product or service to make people feel when they see it? What makes your product better than the competition? What is it about your company that inspires loyalty among your clients?
Good branding doesn't just happen. It's carefully created and nurtured and maybe occasionally tweaked. Then it's disseminated far and wide. Consistently. Solid brands stand the test of time.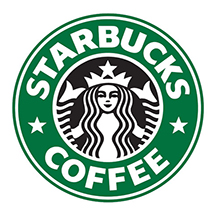 Let's look at a few examples. See what comes to mind when you hear these company names.
Starbucks
No other coffee house in the world has the brand recognition of Starbucks. Even the rich coffee aroma outside a Starbucks is instantly recognizable. Your experience in a Starbucks will be consistently excellent around the world.
Mercedes-Benz
Luxury autos with price tags to match. Drive a Mercedes? You appreciate elegance, soft rich leather interiors and finely-tuned engines.
Chanel
Elegant, chic and sophisticated. When you wear apparel with the Chanel logo, it says you value quality and can afford it.
Subaru
Where Mercedes is all about luxury, Subaru's marketing says "we make cars to keep your family safe". Their commercials tug at your heartstrings — parents watching their child leave for college in the "old" family Subaru, young drivers avoiding horrendous accidents thanks to Subaru's breaking system, a family heading on a car trip. The music is soothing, the emotions are strong, and the message is reassuring. If you care about your loved ones, buy a Subaru.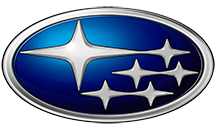 Amazon
Have you ever looked closely at the Amazon logo? It's clean and simple and unassuming. And clever! The arrow below the company's name goes from "a" to "z". Just like Amazon's huge range of products.
Big companies have big marketing budgets to build their brands. Your small business no doubt has a communication budget to match, but you still need brand development to grow your company.
So what can you do to build brand equity on a small business budget? Start by doing a brand audit. Ask yourself what people think when they hear your company's name or see your logo. Is your logo recognizable? Does your messaging say " we've got your back" or "we give a damn"? Is your tagline memorable?
If you answer no to any of these questions, the following tips should come in handy.
4 tips to build a better brand.
Have a logo that's relevant, unique and appealing. And use it in every bit of marketing material that comes out of your company – your website, newsletter, brochures, business cards, premiums, packaging.
Have a style guide to make sure your brand identity is consistent across all marketing channels. This includes a clear color palette, a font guide and an overall look and feel. Memorable brands have solid style guides.
Build a strong brand voice. Your marketing material should always sound like it came from your company, not a competitor. Your company's personality should be consistent even as you target different markets. Is your company voice warm, fun and friendly like Southwest Airlines? Serious and knowledgeable about healthy eating like Whole Foods? Reassuring about environmentally safe products for your children like The Honest Company? Or quirky and fun like Dollar Shave Club?  Your brand voice sets you apart from the competition. It's your promise to your customers.
Make sure your messaging is clear and consistent. The language you use to appeal to Millennials is not the language you use to reach Boomers. It may also change as you add new products or services. But the company voice should not waiver.
Communicate clearly and relevantly to each market segment so they know you understand exactly what they want or need.
Need help with your branding? Find a reputable firm to help you. Like ours ;).