If you've been in business for a while, odds are you've had some experiences you don't want to repeat.
For example, bad client relationships. The kind that make you want to rip your hair out. Like this.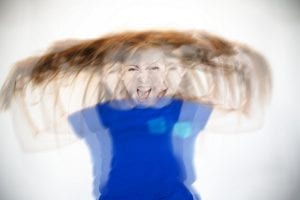 Here's how it goes: you have an introductory meeting to find out exactly what the client needs (in our case, a new or revised website). At the end of that meeting, you probably have a good idea of what this client will be like. Ideally, someone you'd like to work with.
If you walk out of the meeting thinking "Not sure if we should take on this project", don't discount your feelings. If your gut tells you to turn the work down, pay attention.
Not sure? Here are some signs that this project will be one you'll regret:
The potential client is a micromanager — about everything you discuss.
He has no budget. Let's be serious. If you're talking to a web development company cause you need a new website, but you don't have a budget, why are you meeting? As far as we know, no one does this for free.
He doesn't answer your questions about what he needs the site to do.
He's argumentative….for no particular reason. About everything!
If these issues don't dissuade you and you still decide to move forward, be prepared for the following:
This client will nickel and dime you to get your fee down.
The job will run over budget because there will be so many changes. Doesn't matter that a finite number of revisions is written into your contract. This client doesn't care about what the contract says.
There will be nitpicking discussions about everything you suggest.
You'll chase him for feedback and input. Deadlines will be blown. And it will be your fault.
You will finally throw up your hands,  just let the client be right and do what he wants.
The result of all of this nonsense?
Nothing positive, other than wrapping up the project as quickly as possible. Of course, the client will not be happy. This kind of client is never happy, so don't take it personally. And you won't have the website to show in your portfolio cause you certainly don't want your name associated with it.
Small price to pay for a big mistake. But don't say we didn't warn you.