It's about your visitors, not Google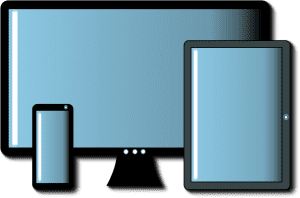 In April, Google made an incredibly well-hyped announcement that sites that aren't mobile friendly would not be ranked as highly as those that work well on smaller screens.  That announcement generated a media storm of coverage, from innumerable tweets to articles in major newspapers.  It's brought us some business, too. Thanks, Google!
Google is not the reason you should make sure your site is mobile friendly.  Your site should be mobile friendly because your visitors — a really big chunk of them — are using mobile devices and you want your site to look as good as or better than the "desktop" version.  The bottom line of our argument is that most of your viewers are probably on mobile devices.  Are you making them happy?
Saying "most" is a big assertion. Can we back it up with some data?
Take a look at these numbers.  These are actual screen grabs from the Google Analytics for a site that gets about 64,000 unique sessions per month.  There's nothing especially mobile-attractive about this site.  It's just a "regular" website — but it is mobile friendly.
If your site uses Google Analytics, you can get these statistics for your own site. Contact us and we'll show you how.  (Google Analytics is free and easy to add to a website.)
Of the 63,580 sessions, 46% come from what Google considers a desktop sized screen.   54% come from mobile or tablet devices.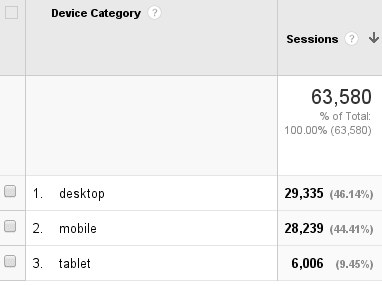 Let's break that down a bit by screen size. Looking at width by height in pixels, the largest number comes from people viewing on an iPhone sized screen.  To give you some basis of comparison, an HD TV has 1920 x 1080 pixels for 1080HD.  While pixels don't map directly to screen size, 1280×800 is probably a Macbook sized screen (11″ diagonal) while 320×568 is probably an iPhone 4/5 (4″ diagonal).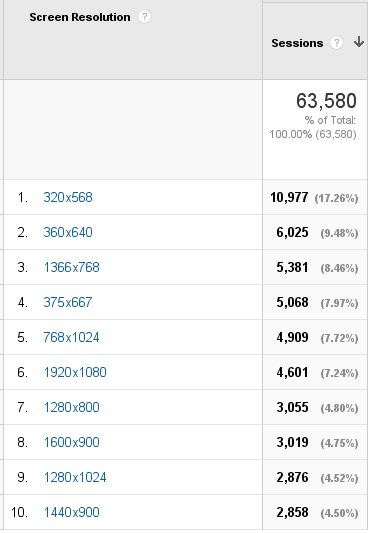 We can take a different look at the devices designated as "mobile".  54% of the sessions come from mobile devices. On this site, 55% of the views come from iPhones, 15% from iPads, and the rest from a bunch of Samsung devices.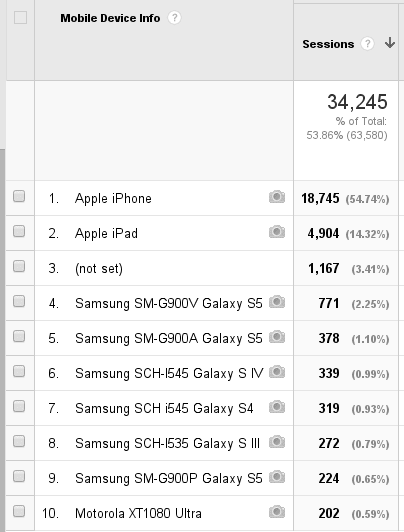 Have we made the point?
Leave a comment