A client was talking about why she likes to work with us. One of the reasons? Our monitoring package. She said it's a key differentiator from other firms that develop your website and then disappear. Thank you to this client for reminding us that what we do isn't necessarily the norm.
Which leads us to a problem that a lot of companies face when they're looking for a firm to design and build their websites. How do you know what you're getting?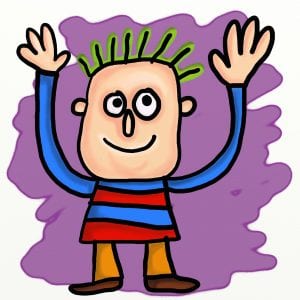 Consider this scenario: your company has a website. It's five years old, dated, not well SEO optimized (search engine optimization) and in need of a revision. You get quotes from three different web design companies and the numbers are all over the place. How can that be? Easy. They're not all quoting on the same thing.
Company A gives you the lowest quote (you love that, right?). Company B is high. Really high for what you thought you'd need to spend. Company C is somewhere in the middle. What's going on? Let's take a look.
Company A is fairly new. They'll design your site and show you a few designs based on templates. Not really a custom site but maybe good enough. Content development isn't included so you're on your own for copy. SEO isn't included either so your site won't be optimized for search unless you do that yourself as well.
Company B has been around for a while. They've got lots of experience. This firm will build you a custom website. No one else will have a site exactly like yours. It will fully reflect your brand. Content development, copywriting, SEO will be included. So will a specified number of meetings to make sure your web team understands exactly what you need and you understand why they're recommending what they're recommending (you do want a team that understands how the internet works and gets marketing).
Company B's quote also includes training, so whoever will be managing your website understands exactly what they're doing. And they take care of submission to the key search engine directories like Google and Bing, so that your business comes up when someone types it into a search bar (this is not SEO).
Lastly, a maintenance package is included – at least a year of ongoing monitoring to make sure your site is continually up, updated and that all links are working. All done for you. So you can sleep at night.
Company C seems to be solid and experienced. But it's a web DEVELOPMENT firm (notice the word, design, is missing). Here's the issue: web developers and web designers do two different things. The developer might be terrific. But he's not a designer. He writes code and builds websites. How the site looks is a whole other ballgame.
A few other issues with Company C to explain the low quote….
this might very well be a one-man company. So what? The site you'll get from this company will work, but odds are that it won't engage visitors the way you've envisioned. Furthermore, it might be offshore, which means it won't have a handle on marketing to your audience. Hope you've got some marketing chops!
The team you want to build your website should include both. One to make sure that the site works. The other to ensure that the look and feel of the site reflects who you are and and what you offer to potential customers (branding). And because experienced developers and designers understand navigation and how to create a solid user experience, visitors to your site will find it easy to get the information they want.
Lastly, while Company C's quote may include maintenance, it probably won't include content development. So you're on your own there with SEO and copywriting.
If you find yourself in a position where you need a new or revised website, hopefully we've been able to help clarify what you need to know to make your decision a wise one.
And yes, What A Great Website is a Company B. You get the whole package when you work with us – design, development (build), content, training, submission to search engine directories and post-launch maintenance.
We don't develop and disappear.