Every once in a while, I like to look back to what we were doing a year ago.
In July 2019, life was radically different. We were busily blogging about branding. We also  roamed freely in our cities and networked face-to-face. Summer was filled with beach time,  boat rides, biking and concerts and festivals. A typical wonderful Chicago summer.
A lot has happened in this year. A lot of really difficult days as small business owners struggle  to survive…..or just to not have to shut down.
More than ever, we need to support one another. Our business community is stronger when  it's healthy. So we've come up with something called Small Business Shoutouts. We want to  help our small business colleagues, clients and friends who are facing huge challenges. We  want to celebrate the grit, hard work and determination it takes to start a business and stick  with it through difficult times. Like now.
The goal of Small Business Shoutouts is to spread the word. Maybe you don't know these  businesses or organizations. Maybe they offer something you'd love or a friend or colleague  would love. We'd love if you could share them with friends. Because we think that's what a  healthy small business community does.
Here's who we're shouting out this month:
Shoutout #1 goes to Free Spirit Yacht Cruises, a family-owned private luxury yacht charter  Owners Angela and Joe Donofrio operate two of the most inviting private yachts on Lake  Michigan. Many of their corporate and private clients come back year after year to entertain  and celebrate happy occasions. But this year has been rough with almost three months lost  due to COVID-19. When your season is only six months long, it's devastating to lose half of it.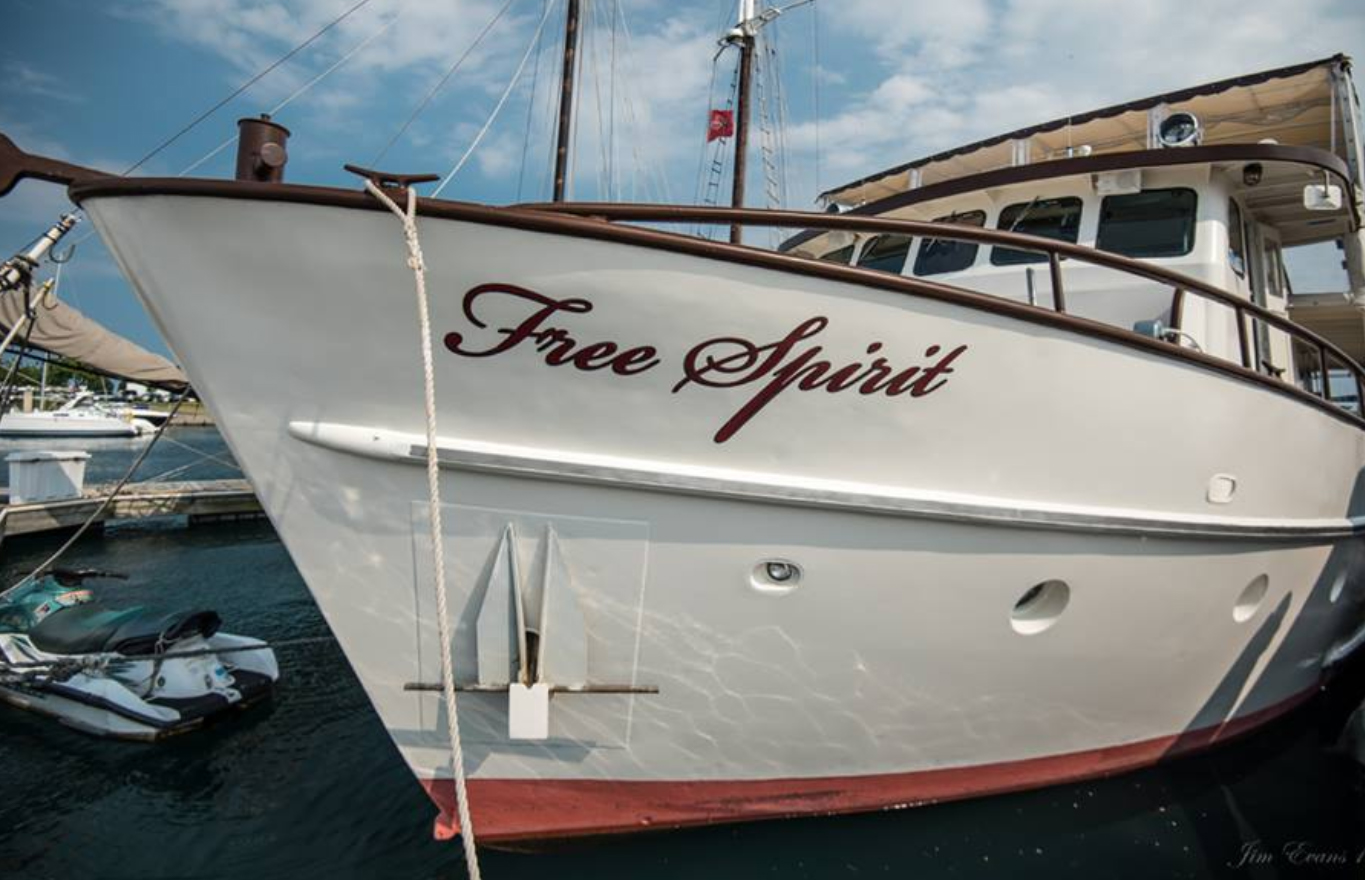 A private yacht offers excellent entertaining opportunities despite the virus. And it definitely is  a spirit booster. You're outside in fresh air and the yachts are large enough for easy social  distancing. You can still enjoy great food and drinks. The yachts are spotless and every  precaution is taken to keep you and your guests safe. So if you're looking for a way to  celebrate summer, a private yacht charter might be just what you need. The season doesn't  end till early October. Just sayin……
Full disclosure: I worked with Free Spirit on their marketing and PR from the time they first  bought the company ten years ago until 2018. We also designed several website iterations  (although not the current one).
Shoutout #2  is for 360 Chicago, the observation deck at the top of 875 N. Michigan Ave  (formerly called the John Hancock Building).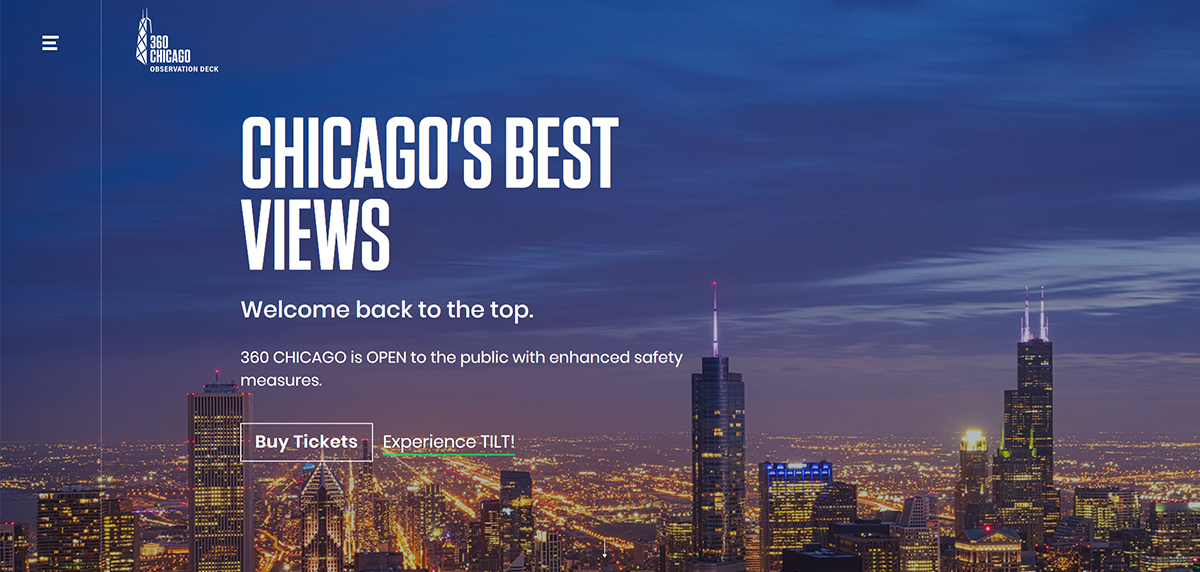 Another near casualty of the virus, it just  reopened on July 1st and offers one of our town's most amazing views. Whether you're up for Tilt, billed as Chicago's highest thrill ride, or just want to experience the oohs and ahs of our  city 94 floors below, it's a treat for the whole family. They've taken all sorts of COVID-related  safety precautions? so you can feel perfectly comfortable visiting.  Full disclosure: Iris does their  graphic design branding work.
Shoutout #3 is not a small business but an organization that advocates for small businesses  in Illinois. The SBAC (Small Business Advocacy Council) is a non-partisan, member-driven  organization that promotes the success of small business through political advocacy, support  services and educational programs.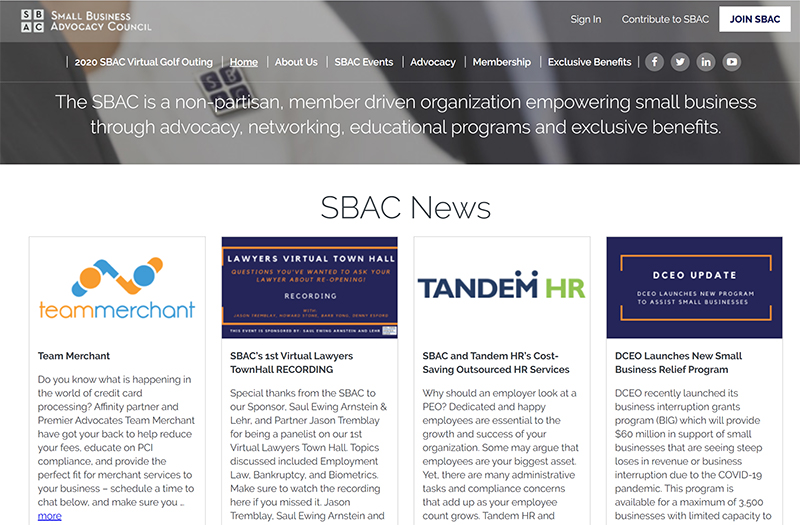 If your small business has benefited from Illinois's reduced LLC filing fees or from bills that make it  easier for small businesses to compete with large companies in the same arena, you can thank the  SBAC. Aside from advocacy, it offers a wealth of resources including educational programs and  networking opportunities to all its members. We are active members.
We are also active in the SBAC Women In Business Group. And Iris is on the board of SBAC  Empower, an SBAC affiliate which promotes entrepreneurship and small business development in  economically-challenged communities with education and mentorship. Full disclosure: we did the  SBAC Empower website.
If you know of a Chicago area small business that could use a Shoutout, leave a comment and tell  us why. In the meantime, stay safe and enjoy the summer we've been dealt. It beats Chicago winter,  right?